Portugal is becoming the country everyone wants to visit and many want to live in.
Why? Well, it isn't just because of the sun, the proximity of the sea and the cheap prices. The increasing quality of life in this small corner of Europe is making people come to Portugal and stay there.
Things to Consider Before Moving to Portugal
When moving to Portugal there are quite a few things to consider:
Language: even if Portuguese appears to be Spanish, it isn't the same thing and there are quite a few false friends that might leave you embarrassed. Learning Portuguese in Portugal is the best option if you want to make quick progress. Locals will definitely help with everything you need, and most Portuguese people can speak English but everyone will appreciate if you try to learn the language.
Temperature: Is there sun most of the days? Yes, there is. Is it summer all year round? Not really. Even if temperatures can go up to 35º during the summer months, they can also go down to less than 10º in winter. Winters aren't as cool as in most European countries, but it is a mistake to assume that you don't need any jackets or winter clothes, also many houses don't have central heating, so may be colder than you may be used to.
Food: If you are a fan of meat, fish and sugar, Portugal is the right place for you. You will probably find it weird when you ask for a dish and someone brings you a plate filled with meat, fries and rice that is enough for your whole family. It is not weird, it's the Portuguese way. Portuguese people eat lots of meat and fish, but they are also known for their sweets such as the famous pastéis de nata (my favorite).
Portugal isn't a big country, but it has everything one needs to have a great life. If you are looking for the best place to live in the country, fear not as we have the details to help you choose. Lisbon might be the obvious choice as it is the most well-known city, but there are other options all over the country that you can choose from. Whether you prefer the city life or something calmer, the beach or the countryside, Portugal can offer you all of these, we have selected the best cities to help you to decide.
Lisboa (Lisbon)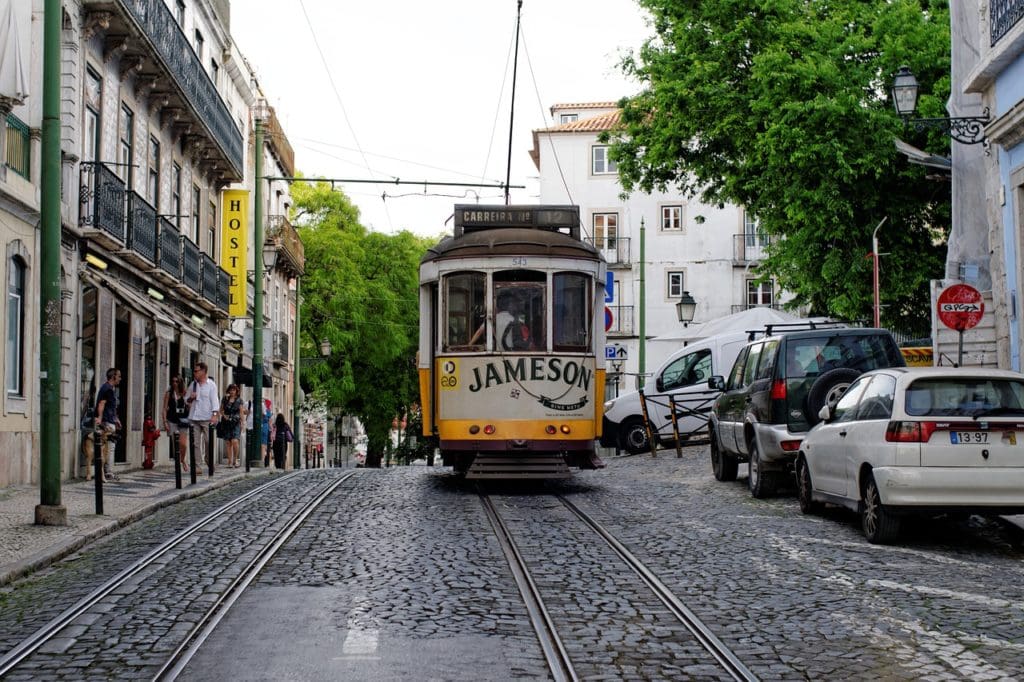 Lisbon… the capital and biggest city of the country. It's becoming more and more a touristic city appreciated by foreigners not only because of its nice weather and proximity to the beach but also because of its history and monuments. Besides being the biggest city in Portugal, Lisbon is also the most expensive one to live in. But if you compare it to the main European capitals, it is cheaper.
Porto
---
Want to get free accommodation in exchange for work? If you're traveling on a budget or if you're trying to stay on the road longer, you could consider exchanging your skills for accommodation. Worldpackers is a platform that connects hosts and travelers. You could basically volunteer in exchange for accommodation and board. You can read more about Worldpackers here. Get a $10 discount using this link.
---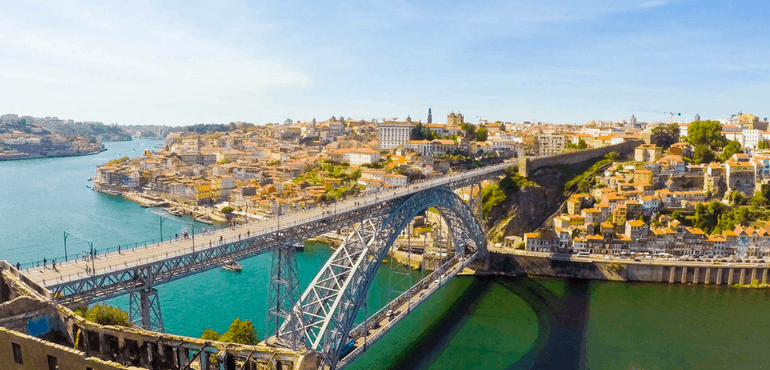 Porto is the 2nd largest city in the country and is in the North of Portugal. It has its own airport and it is surrounded by a lot of smaller cities that worth a visit. Known for the wine, Porto has around 200,000 residents and it's becoming a touristic favorite. It is not as expensive as Lisbon but still one of the most expensive cities in Portugal.
Coimbra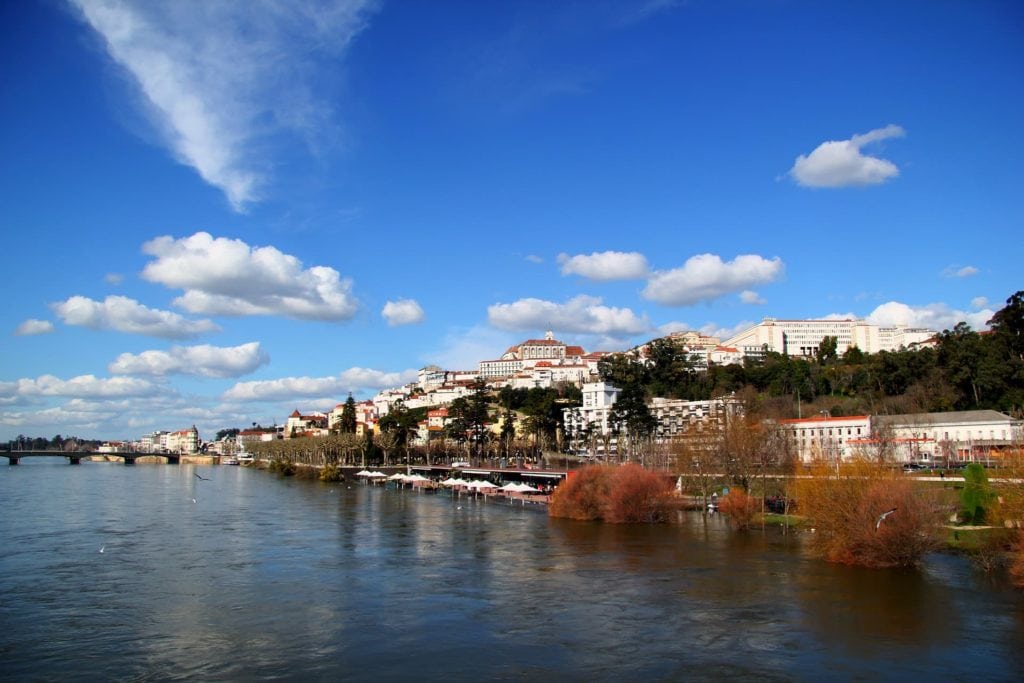 Located in the center of Portugal (kind of halfway between Porto and Lisbon), Coimbra is a smaller yet beautiful city. It is known for its university which was the first in Portugal. Students are a big part of the city and the academic tradition is in every corner. With public transportation and highways connecting it to the whole country, this is the place to choose if you are looking for something less touristic.
Faro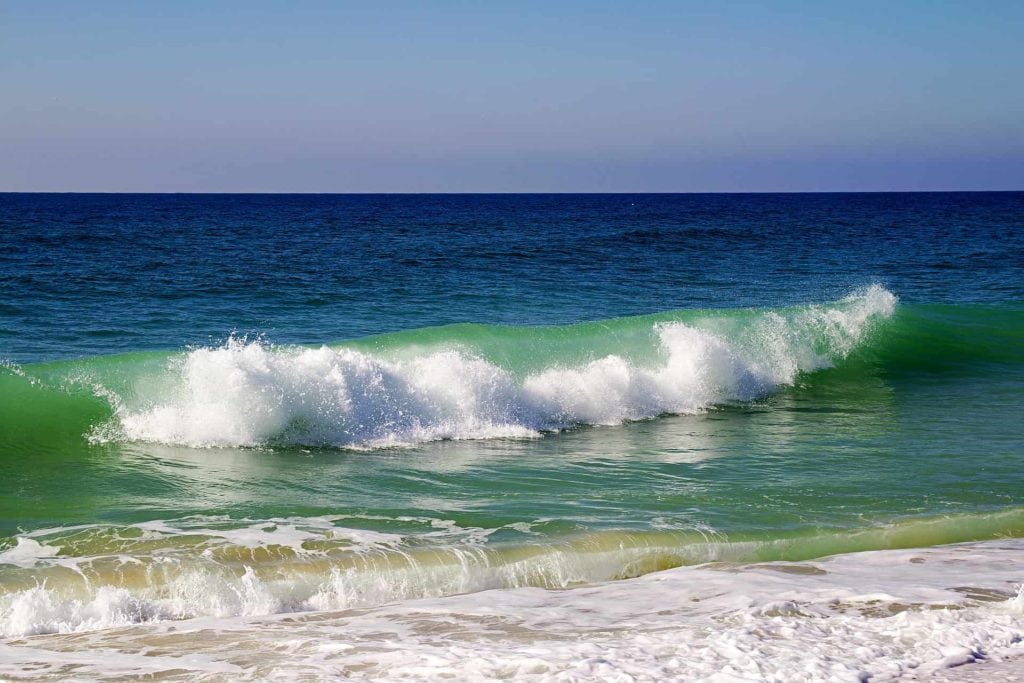 Are you a lover of the sun and the beach? Faro is the perfect place for you then. With sunny days in the summer and mild winters, Faro is filled with the best Portuguese beaches and warm water (the only place in the country where you can actually find this). It is filled with tourists during the summer, but it is a lot quieter during the winter.
Guimarães

This is the place where the whole country was born. It's located in the north (further north than Porto) and it's a city filled with history. It is the least touristic city mentioned in this text and, therefore, the cheapest one to live in too. Summers are warm and dry, and winters can be colder than in most of the other places in Portugal. Guimarães is one of the most affordable cities in Portugal and it is close to Braga and Porto and connected to Lisbon by train.
Have you made your decision already? Think about the pros and cons of each city and about your priorities. After you have done that, all you need to do is move to that small corner of Europe and enjoy the sun!
You may also like:
Get your monthly (and funny) dose of adventures! Subscribe now! #YesPlease
Are you enjoying this website? If your answer is yes, you should use my affiliate links to book your accommodation for your next adventure: Booking.com, Agoda and Hostelworld!

Disclaimer: This post may include affiliate links. Happy travels!